OAKRIDGE CONSTRUCTION UPDATE
Due to on-going construction at the mall, certain entrances have been blocked or are no longer functioning. Please allow more time for travel and parking before your appointment.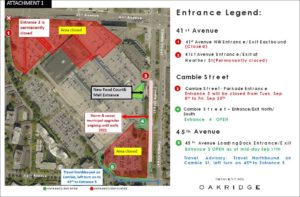 For the most current updates, visit: https://www.oakridgecentre.com/blog/what-to-expect-august-29th-to-september-25th/https://www.oakridgecentre.com/reinventing-oakridge/getting-around/
We are excited to welcome all our clients back! Currently, we have reduced office hours and operate by-appointment only. We have implemented various COVID-19 safety measures including physical distancing, frequent sanitization, and plexi-glass barriers. Wearing a mask is mandatory for everyone entering the clinic, as we are unable to maintain physical distance requirements as we work on your ears.  Our offices are open:
MONDAY TO FRIDAY: 9AM – 3PM
If you do not have an appointment, please call the office first before dropping in. Thank you for your understanding.